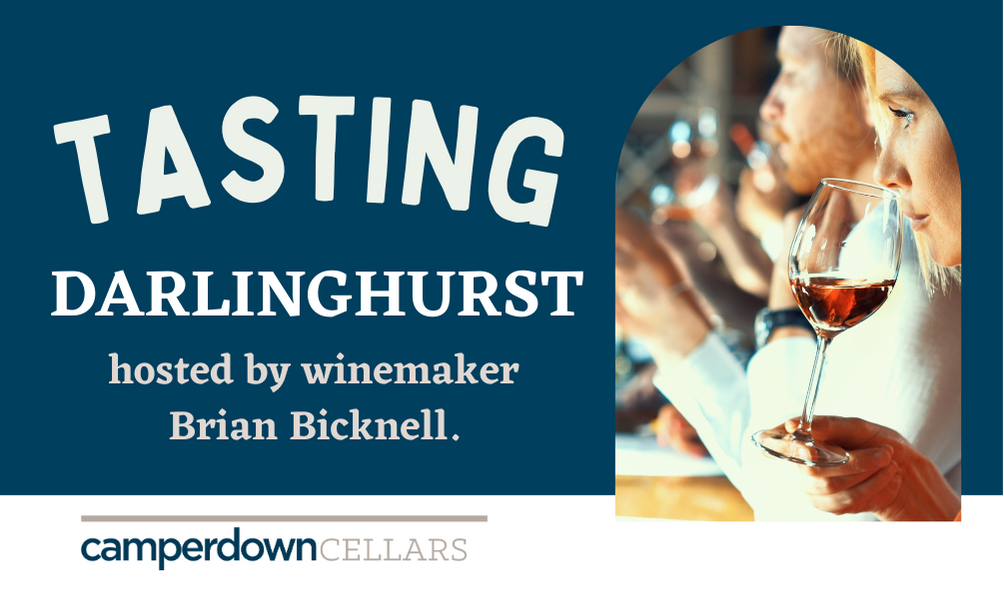 Darlinghurst - Wine Tasting - Friday, 11 August 2023 hosted by Brian Bicknell, Winemaker - Mahi
Join our team at Camperdown Cellars to a delightful and enriching tasting event at our Darlinghurst store!
Indulge in an unforgettable journey through the artistry of wine with an exclusive tasting event hosted by Brian Bicknell, the winemaker of Mahi wines. Immerse your senses in the passion and expertise that goes into crafting each bottle, as you're guided through a curated selection.
From the delicate notes of our whites to the rich complexities of our reds, join us for an intimate evening of discovery and delight. Elevate your appreciation for wine as you engage directly with the visionary behind it all, sharing in a toast to the timeless traditions and innovative techniques that make each sip a masterpiece.
Wines to taste:
Artea Rose - France

Longhop Shiraz - South Australia

Mahi range - New Zealand
We look forward to raising a glass with you at our tasting event! 
Tasting: Wine Tasting
Time: 5:00 - 7:00 pm
Date: Friday, 11 August 2023
Location:
233
Victoria St, Darlinghurst NSW 2010